About Us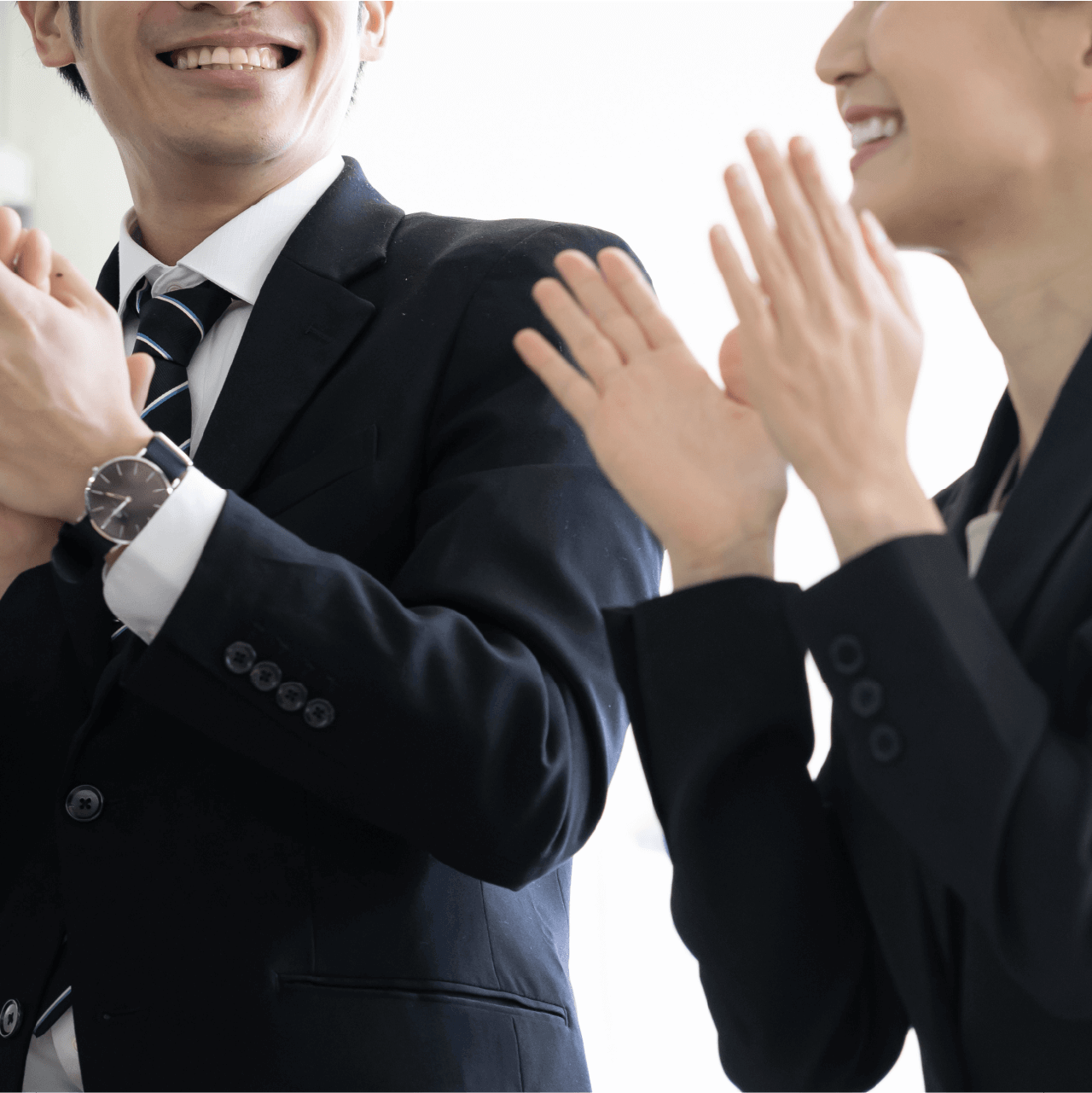 Our Mission
Risk Management adapting to the times. The scenarios of risks that organizations face today range from natural disasters, to credit or debt-related risks, and cybersecurity risks.

"Risk Management" refers to strategies and techniques to avoid risks in the course of having a successful business. It is one of the essential
factors for modern business operations.

By adapting to changing times, we are committed to solving our
customers' issues using our strength in risk control planning and
implementation.
Risk Management adapting to the times.
Disaster risks surrounding businesses have become more complex and massive, with concerns that disasters may occur more frequently than before. This comes from various factors such as the expansion of people's spheres of activities, technological innovations in various fields, increased diversification and globalization of businesses, and climate change.

While there are many different stories about the origin of insurance, a mechanism of pooling money for unforeseen circumstances to mitigate conceivable damage had already existed before the term "insurance" is coined. This basic concept of mutual cooperation in phases of disaster recovery is surely passed down today while factors affecting insurance are becoming more complicated.

Staying conscious of the basic concept of insurance as aforesaid, we would like to work together with our customers to find out, propose and implement the best possible solution to address conceivable risks. More specifically, we may propose to take out insurance, set up an insurance facility, arrange reinsurance, or utilize other risk control techniques.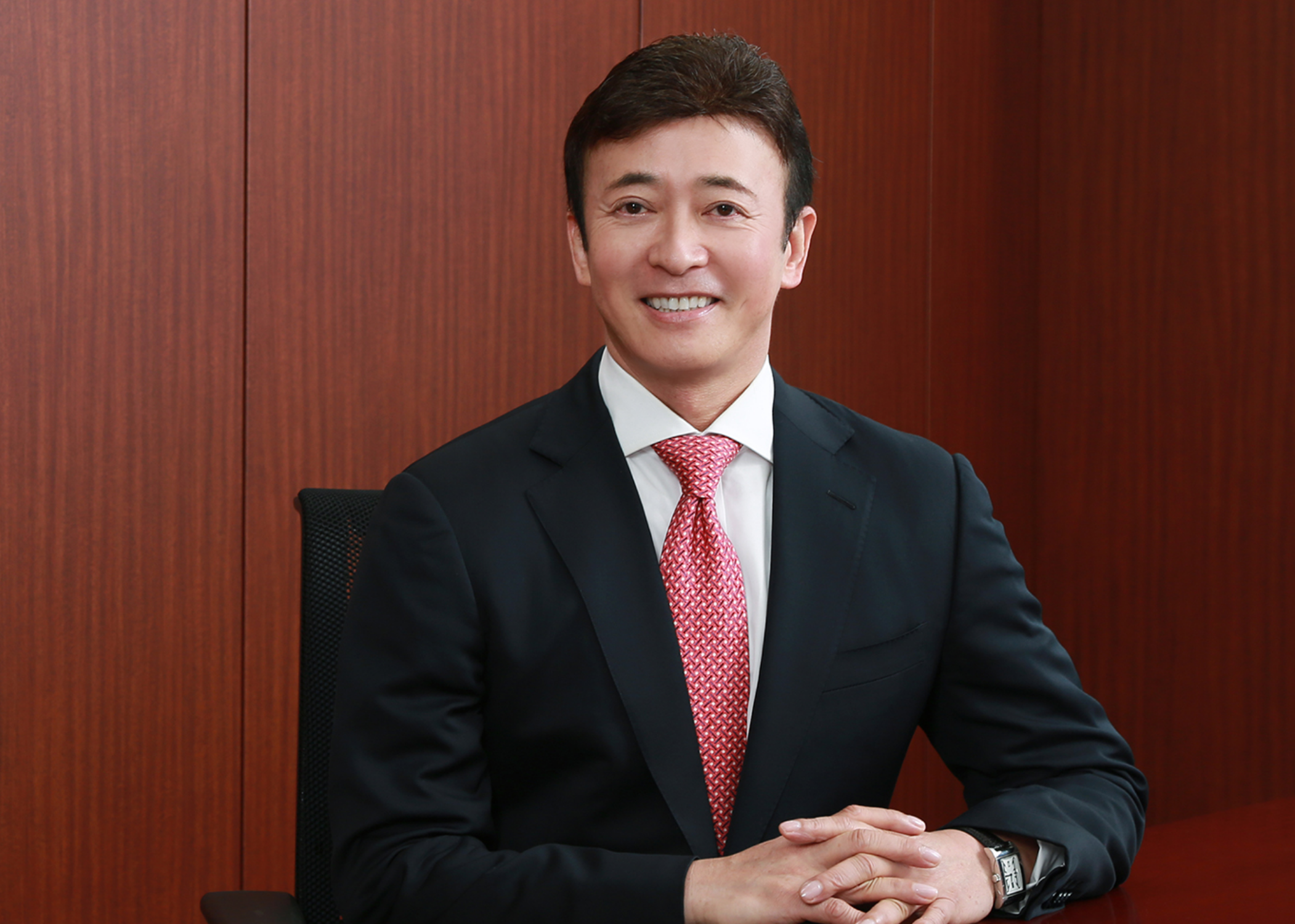 Management Team
Chairman

Graham Clark

Graham Clark started his reinsurance career as a marine broker in Lloyd's of London early in the 1970s and began serving in Tokyo from the mid-1970s. Up until today, he has been based in Asia and active in the reinsurance and alternative distribution area. In 2008, he became Chairman of Japan Risk.
Now, he concurrently serves as director of Coastal Marine Asia and CEO of Asia Affinity Holdings.

Representative Director

Naoyoshi Araki

Naoyoshi Araki graduated from Faculty of Economics, Keio University (Tokyo) in 1986.
After serving as a trader of derivative financial instruments at a US-based securities firm for 10 years, he started his reinsurance career in a German reinsurance company in 1998. Major assignments there include reinsurance underwriting and assessment for engineering insurance and property insurance. He began working as a reinsurance broker at Aon Risk Specialist in 2007 and took office as president in 2008. In the wake of a change in shareholdings in 2009, Aon Risk Specialist was renamed Japan Risk and Naoyoshi has become Managing Director.

Director

Andrew Leslie

Andrew Leslie began his 20-year career with Leslie & Godwin in 1967 and then moved to Morgan, Read & Coleman. In 2008, Andrew became director of Japan Risk and he now concurrently serves as chairman of Coastal Marine Asia and chairman of Asia Affinity Holdings.

Director

Fumiake Akaike

After graduating from Faculty of Economics, Sophia University (Tokyo) in 1974, Fumiaki Akaike joined The Yasuda Fire & Marine Insurance Co., Ltd. (currently Sompo Japan Insurance Inc.). For over 35 years, he has engaged in insurance and risk management mainly for large-scale projects (including marine transportation and plant construction) in the general insurance industry. After resigning in 2009, he served as president of IMS Co., Ltd. until 2013. In 2014, he became adviser of Japan Risk. In December 2021, he was appointed as Director.

Director

Veronica Lien

Veronica started her career as a direct broker in the late 1960s in KL. In 1987, she joined Leslie and Godwin in Singapore, placing reinsurance for insurers in Asia. In the late 1990s she returned to KL to start the Swire Blanch office there and later joined Miller until she retired in 2012. In December 2021, she was appointed as Director of Japan Risk to apply her over 40 years of experience to the Japanese market.

Director

Seiji Kuroso

In 2003, Seiji started working for Aon Risk Specialist Limited, engaging in reinsurance broking. During that time he was appointed as the lead broker. Seiji worked in Aon Risk Specialist for many years, then in 2008 became General Manager at Japan Risk Specialist, Ltd. Also, as a lead broker at Japan Risk, he specializes in Insurance and Reinsurance treaty for over 15 years and works directly with Insurance companies, Small Amount & Short Term Insurance (SASTI) companies, Cooperative associations, and Kyosai's.
Company History
2006

Registration as an insurance broker and establishment of company Aon Risk Specialist, Ltd. was established and registered as an insurance broker with the
competent Local Finance Bureau

2008

New Representative Director decided Naoyoshi Araki was appointed as the new Representative Director

2009

Change of company name Asia Risk Technology acquired 100% shares in Aon Risk Specialist and changed its name to Japan Risk Specialist
Company Overview
Entity name

Japan Risk Specialist, Ltd.

Address

9F Ogawamachi Mécénat Building, 1-7
Kandaogawamachi,Chiyoda-ku,Tokyo 101-0052 Japan

Year of
Establishment

2006

Capital

87 Million JPY

Description of
business

・Arrangement and settlement of reinsurance
(mutual insurance)
・Forming insurance facilities
・Forming captives
・Risk solution advice
・Development of new insurance products
Number of
employees

10 persons including:
 - 7 qualified general insurance brokers, and
 - 2 qualified life insurance brokers

Main
customers

・Small amount and short-term insurance companies, cooperatives, mutual aid associations
・Domestic and foreign insurance/reinsurance companies

Other details
(certifications/
affiliations/
memberships)

・Insurance broker license No. 48 issued by Director General of Kanto Local Finance Bureau
・Member of the Japan Insurance Brokers Association (JIBA)
・Supporting member of The Small Amount & Short Term Insurance Association of Japan
・PrivacyMark certification
・The Japanese Society of Insurance Science

Affiliated
companies
Privacy Mark Certification
Japan Risk Specialist, Ltd. (JRSL) is accredited by JIPDEC as an enterprise with a system for taking appropriate measures to protect personal information in compliance with Japan Industrial Standards (JIS Q 15001: Personal Information Protection Management System - Requirements).
By leveraging this certification, JRSL is going to continue efforts to further enhance its personal information protection system.